Hours
Sunday:  1:00 p.m. - 5:00 p.m.
Monday:  9:30 a.m. - 5:00 p.m.
Tuesday:  9:30 a.m. - 5:00 p.m.
Wednesday:  1:00 p.m. - 5:00 p.m.

Volunteers -- masks are required in the library on Saturdays even though we are closed to the public.
Location
GFO Library (within the Ford Building)
2505 S.E. 11th Ave., Suite B-18
Portland, OR 97202-1061 
— We're in the basement!
GFO Phone: 503-963-1932
Use a Google map to get directions.
Callbox
The Ford Building is locked 24 hours a day.  To enter the building, use the callbox to the right of the entrance on 11th Street.
Press "Find" (silver button on right)
Press 4 (keypad)
Press "Call" (silver button on left)
You will hear telephone tones.  The receptionist will answer and can unlock the door remotely.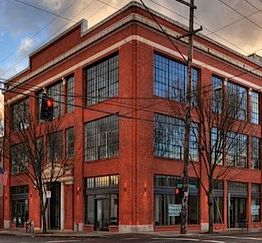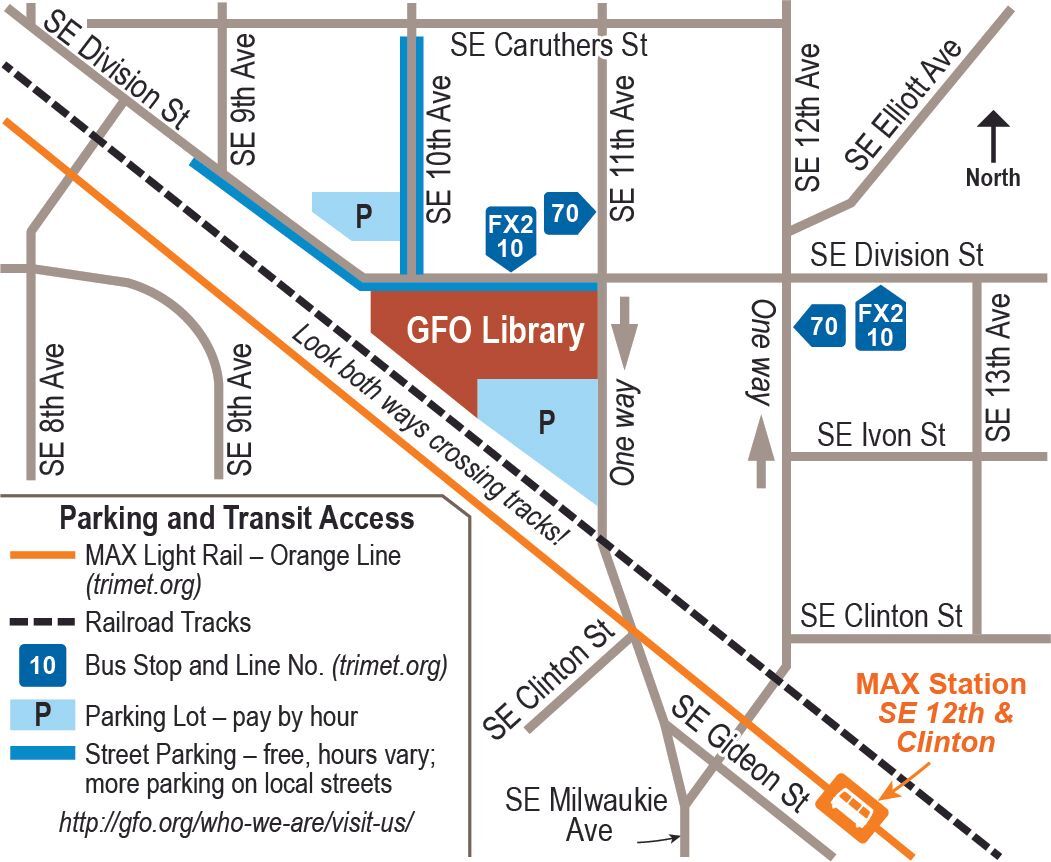 Parking Lots
All parking lots around the building are pay-to-park.  You must pay for this parking via the Reef Parking mobile app.  
Street Parking
Street parking is free!
Parking on 11th Avenue in front of the Ford Building, and on Division Street alongside the building has various restrictions, so be sure to read the signs.  Also, there are numerous small limited-time zones within the surrounding blocks.  A zone G/N parking permit is required west of 10th Avenue.  Parking can typically be found on 11th or 12th Avenues within four blocks of the GFO.
Disabled Parking
The lot behind the Ford Building has one designated ADA spot. It has a two-hour limit and is also pay to park.
Disabled person plates and permits allow users to ignore the posted time limit, but only for 1-, 2-, and 4-hour spaces, and only for street parking.  They do not provide any other privileges.