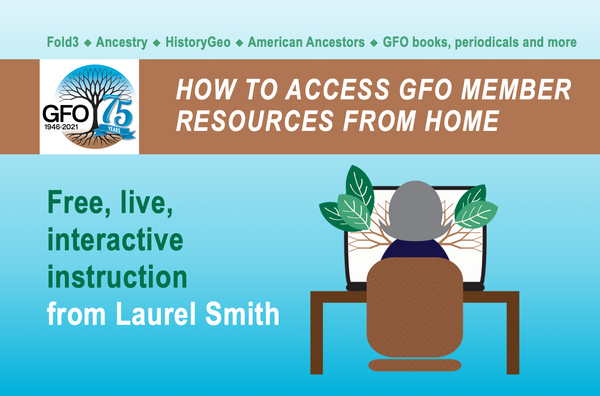 GFO Member Access to Resources
Learn what GFO members CAN access RIGHT NOW from home -- and how to do so.
Click on the date below to register for the meeting time that is most convenient for you:
Learn to tap databases from your home:
Ancestry.com
Fold3
HistoryGeo
American Ancestors
Learn how to use Member Lookups to access resources in the GFO Library:
Member Lookups
Personal Research Assistance
Newspapers.com
Books
Periodicals
Microfilms
Fiche
And more!
Join Laurel Smith via Zoom to learn how to make best use of these resources from the safety of your home.