This page will change as conditions change.  Please check back often.
Hours of Operation:
Monday - Friday; 9:00 a.m. to noon and 1:00 p.m. to 4:00 p.m. (closed for lunch)
Appointments Required:
Five (5) patrons may make appointments at one time.  Appointments must be made at least 24-hours in advance. Click here to see the appointment calendar.  Booked appointments will show a GFO member number for members and initials for non-members.
Click here to make an appointment. 
A volunteer will confirm your appointment by email.  The appointment is not considered complete until you receive a confirmation from us.  
Drop-ins are not allowed; however, if we cannot confirm an appointment, we will add your name to a waiting list in the event we have a cancellation.
Small groups are welcome.  Please send an email to visit@gfo.org with preferred dates and times.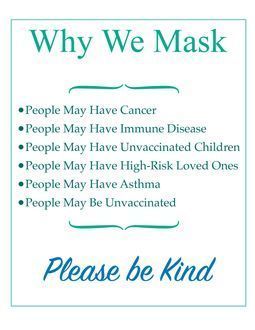 GFO Rules:
You must wear a mask while in the GFO Library.
Browsing shelves is permitted with one person per section.  The volunteer on duty will explain when you arrive.
Maintain a 6-foot distance from staff and other patrons.
Food and uncovered beverages are not permitted. 
Patrons and volunteers may leave covered beverages at the beverage station and take a sip at that location, raising or lowering masks only long enough to do so.
Please be considerate and respectful of others.
Ford Building Rules:
The Ford Building is unlocked between 9 a.m. and 3 p.m.
Use only the main doors on 11th Avenue, by the cafe.
No eating or drinking in public spaces, including the space outside the GFO doors.
Elevator is limited to two people at a time.
What to bring with you:
Mask(s).
Your GFO Membership card.  Non-members should bring proof of identification.
A pencil (no pens).
Scratch paper. 
Cash, debit, or credit card.  Please bring small bills (avoid $20 denominations and above.)
Laptops and tablets are permitted but not required.
Frequently Asked Questions (FAQs):
If I forget my mask, will I be turned away at the door?

You may be. The Ford Building no longer requires a mask to enter, however, GFO patrons and volunteers are required to wear a mask. If you need a mask while at the GFO, we have masks available.

Can I stay a little longer?

Ask at the Reception Desk. If we have an appointment time available in the afternoon (1:00 p.m. to 4:00 p.m.), you can likely come back after lunch.

Can I stay over the lunch break?

No. Volunteers have duties that must be done while the library is closed.

I need some 1-to-1 assistance. Do we have to stay 6-feet apart at all times?

You may work more closely with a volunteer if you both agree. Not all volunteers are able to provide 1-to-1 assistance. Two people from the same household may work together.

Are only individuals allowed to visit the GFO?

Two people from the same household/"pandemic pod" who want to share one table are welcome to do so. Both should make an appointment. On the appointment form, add a comment (last question) that you would like to share a research station with the named individual.

What COVID prevention rules are the GFO following?

What cleaning does the GFO do between patrons?

Do I need an appointment to volunteer?

Yes. Volunteers have designated areas where they will be working. To ensure a space to work, please contact your committee chair. They will schedule a time for you.

Do I need an appointment to bring in a donation?

Yes - and thank you for your donations. Please contact the library to arrange for a time to drop off your items.

Why aren't drop-ins allowed?

It all boils down to scheduling. The GFO is run entirely by volunteers and they do not keep regular hours. Therefore, in order for us to schedule our volunteers, we need at least 24-hours notice that a patron has requested an appointment. The appointment will be made and confirmed if we have enough volunteers available at that time.