GivingTuesday ~ November 30, 2021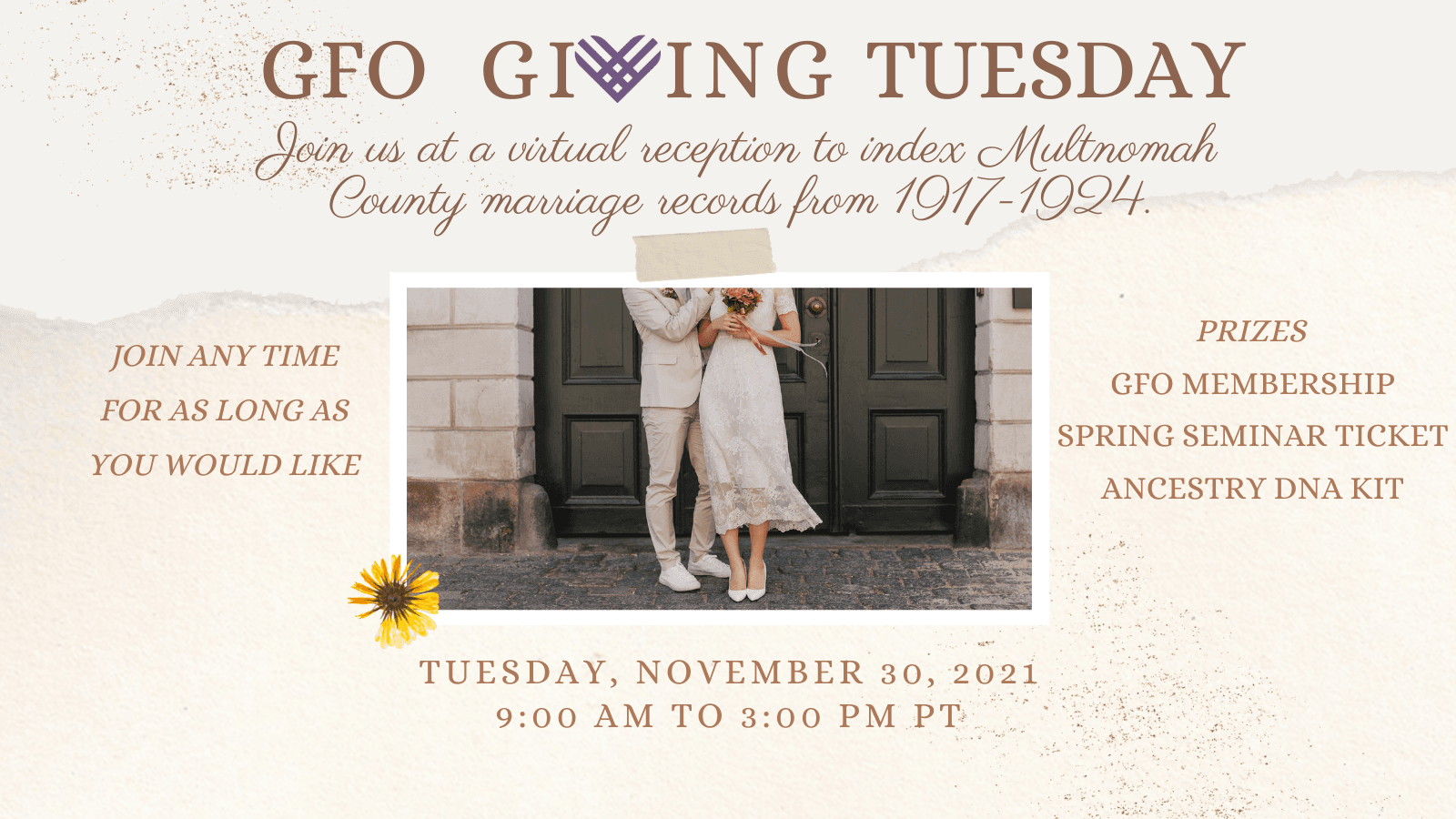 On GivingTuesday, most non-profits are asking for monetary donations — and GFO would never turn those down — but this is our annual appeal for your TIME. 
GivingTuesday is the GFO's largest volunteer event of the year! 
This year, we will meet online.  We invite you to join the team.  Spend an hour or two (or the whole day) with other volunteers indexing Multnomah County marriage records that have never been indexed!
Pages have been digitized for indexing. 
Instructions for Indexing the Multnomah County Marriage Records on GivingTuesday