Facilitators:  Geri Auerbach
Email:  writers@gfo.org 
Meeting Schedule:  Every 2nd Sunday of each month, 2:30 p.m. - 4:00 p.m. (PT)
Register / Join: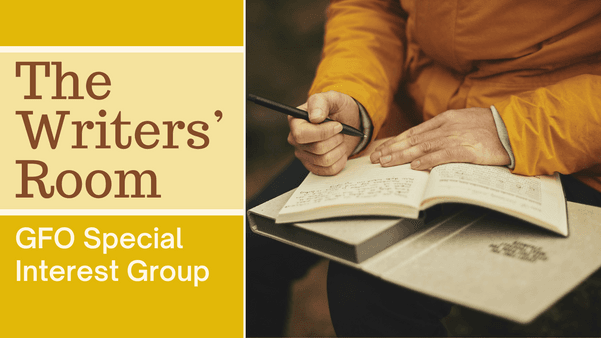 This group meets online.
Starting in January. 
The Writers' Room is a social, supportive group where you can listen and learn from other writers, meet with other BLOGGERS, or have a "soft" accountability forum. If any genealogical or family history writing is of interest to you, we welcome you.
With the capabilities of Zoom, a single writers' group can serve different writing interests with the use of breakout rooms. The subject areas of the breakout rooms can evolve as the desires of the members evolve. There will always be a general open discussion area where SIG members can participate as much or as little as they would like.
For more information contact: writers@gfo.org
---
Thank you to Pexels for the image used in The Writers' Room SIG logo.