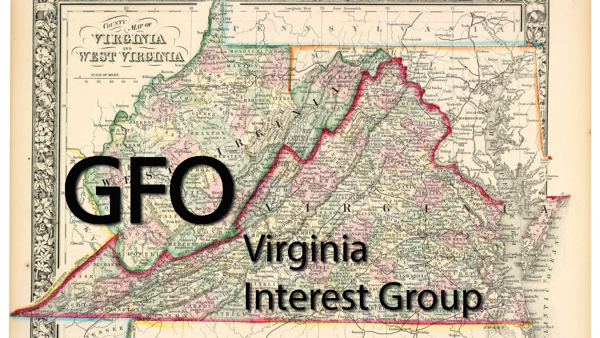 Virginia Special Interest Group
Join the Virginia Interest Group the first Saturday of each month (September-June) from 10 a.m. to noon.
Research in Virginia can be difficult, with the complication of "burned counties", as well as the ordinary difficulties of using historical documents. But it is not impossible. The Virginia Group will discuss the history of Virginia and explore various methods to do sound genealogy research. We hope to foster collaboration among our many Virginia researchers and work on our varied research problems, our "brick walls", together.
Each month we will have a discussion or presentation on a topic related to our research. There will also be time each meeting for discussion, suggestions, and perhaps research on individual research.
Future topics include French Huguenots, Using Tax Records, and Virginia land records. We'll also explore the settlement of Kentucky, the Carolinas, and Tennessee.
The facilitators are Judi Scott and Carol Surrency. If you would like more information about this group or have questions, please contact Judi or Carol.
See our blog at Virginia Roots and Vines