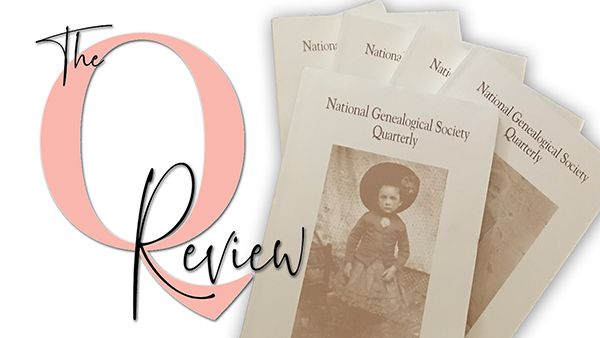 The Q Review Special Interest Group
The Q Review is an online NGSQ discussion group. We come together in the spirit of a book club to discuss a different National Genealogical Society Quarterly article each month. These proof arguments and case studies offer a wide variety of genealogical tools. We will analyze how the author of each article utilized those methodologies to answer the research objective so you can incorporate these strategies into your own research and writing.
We read articles from the National Genealogical Society's list of complimentary NGSQ articles in the odd months (January, March, May, July, September, November). We will read articles that are only accessible to NGS members (or possibly through your public library) in the even months (February, April, June, August, October, December). If you are not an NGS member but interested in participating, please join us in the odd months. You can also check with your local library to see if you can access their copy of articles to be discussed in the even months.  
It doesn't matter if you're a beginner or an experienced genealogist; this group will help you explore new techniques and resources while enjoying fascinating stories!
Online meetings are held on the 2nd Thursday of each month from 6:00 p.m. to 7:00 p.m. (Pacific Time). A link to the meeting will be sent out the week prior to the meeting time.
Please contact group leader Alexa Waddle at qreview@gfo.org with requests for the link, questions, comments, and suggestions.