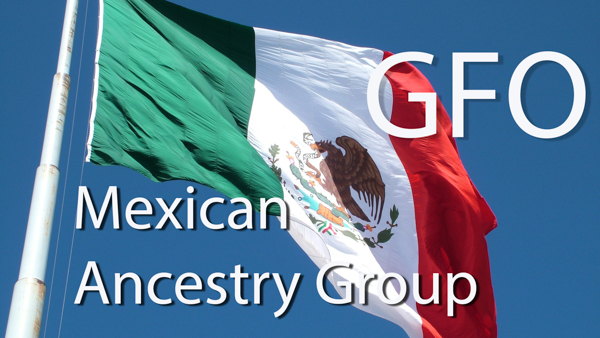 Mexican Ancestry Special Interest Group
This group may meet online in the future. Its June meeting is canceled.
Focus: Researching Mexican ancestry within the regions of Mexico, Texas, New Mexico, Arizona, California and below
Meetings: The group will meet the 2nd Friday of the month in February, April, June, and October from 11:30 a.m. to 1:30 p.m. in the multi-purpose area at the back of the library. Please check the GFO calendar for updates and more information.
This Special Interest Group (SIG) will pertain specifically to Mexican ancestors from Mexico and the American Southwest (New Mexico, Arizona, Texas, and California). Beginning and intermediate researchers are very welcome. Some subjects will include online parish records, Hispanic genealogy societies, Family History Library/FamilySearch.org. Ancestry.com, solving genealogical problems, the methodology of organizing your research, etc. Of course, this group will also be about sharing our research experiences and having fun.
If you know of any other people interested in Hispanic genealogy share this with them. They don't have to be a GFO member to participate.
The Facilitator is Vincent Ramirez. For questions or comments, please email Vince.