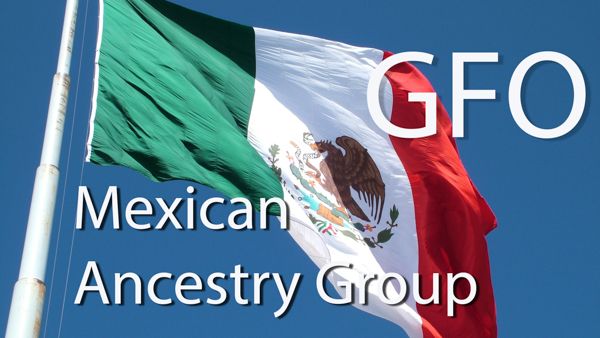 Mexican Ancestry Special Interest Group
The Mexican Ancestry SIG is seeking a Group Leader.   If you would like to facilitate discussions of Mexican Ancestry or broader Latin Genealogy, please contact us!
Past Focus: Researching Mexican ancestry within the regions of Mexico, Texas, New Mexico, Arizona, California. This Special Interest Group (SIG) has pertained specifically to Mexican ancestors from Mexico and the American Southwest (New Mexico, Arizona, Texas, and California). Beginning and intermediate researchers are very welcome. Some subjects will include online parish records, Hispanic genealogy societies, Family History Library/FamilySearch.org. Ancestry.com, solving genealogical problems, the methodology of organizing your research, etc. Of course, this group will also be about sharing our research experiences and having fun.
Contact us at sw@gfo.org