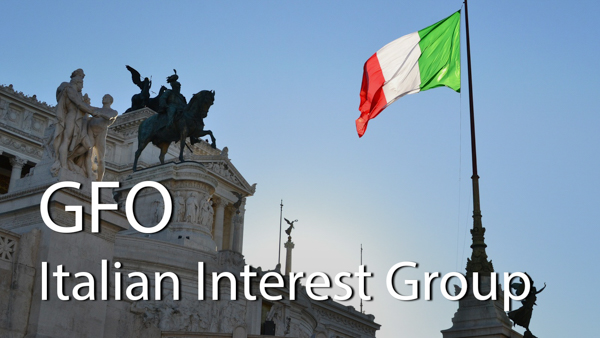 Italian Special Interest Group
The Italian Special Interest Group meets the 1st Tuesday of each month from 10 a.m. to Noon at the GFO library.
The purpose of the GFO Italian Special Interest Group (SIG) is to assist those with interest in Italian genealogy discover, organize, interpret, publish, and celebrate Italian family heritage.  The Italian SIG is dedicated to promoting Italian family history and genealogy through education using nationally-recognized genealogical standards and practices.
SIG activities will consist of monthly lectures (about 45 minutes) followed by interactive question and answer sessions (about 1 hour). 
All meetings are free and open to the public. If you have any questions, feel free to contact facilitator Nancy Matheny at Italian@gfo.org.