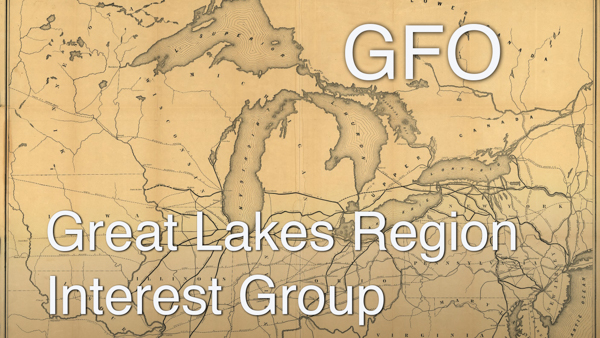 Great Lakes Region Special Interest Group
This group generally meets on the 2nd Saturday of the month at 9:30 a.m. at the GFO library. No meetings in July, August, December, and always check the GFO calendar for updates to this schedule. Interest in the Great Lakes Region can be broad and diverse, as some ancestors settled and remained there for generations, while others spent a short time there before moving on. The group's interests include migration, travel, trade, historical events, and research techniques specific to the area.
If you would like more information about this group or have questions, you may contact Lynn Rossing via email at GreatLakes@gfo.org.