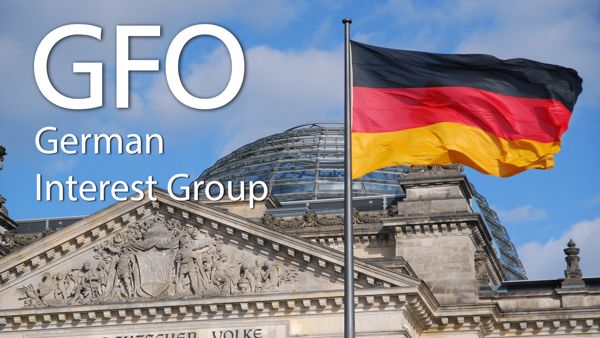 German Special Interest Group
This group meets online.
The German Interest Group was formed in the spring of 2011. It is intended to be a source of information and inspiration for anyone with German-speaking ancestors. One goal is to provide information on a variety of topics related to Germanic history and migration. We also will provide time for members to share their research journeys and connect with others who may be researching the same region or time period.
The German group has two facilitators, Mike Fernandez and Tia Cobb. The group will meet the 1st Saturday of the month from 1:00 to 3:00 p.m. (Pacific Time).  Please check the GFO calendar for updates and more information.
If you would like more information about this group or have questions, please contact the facilitators.