Registration is Open Now!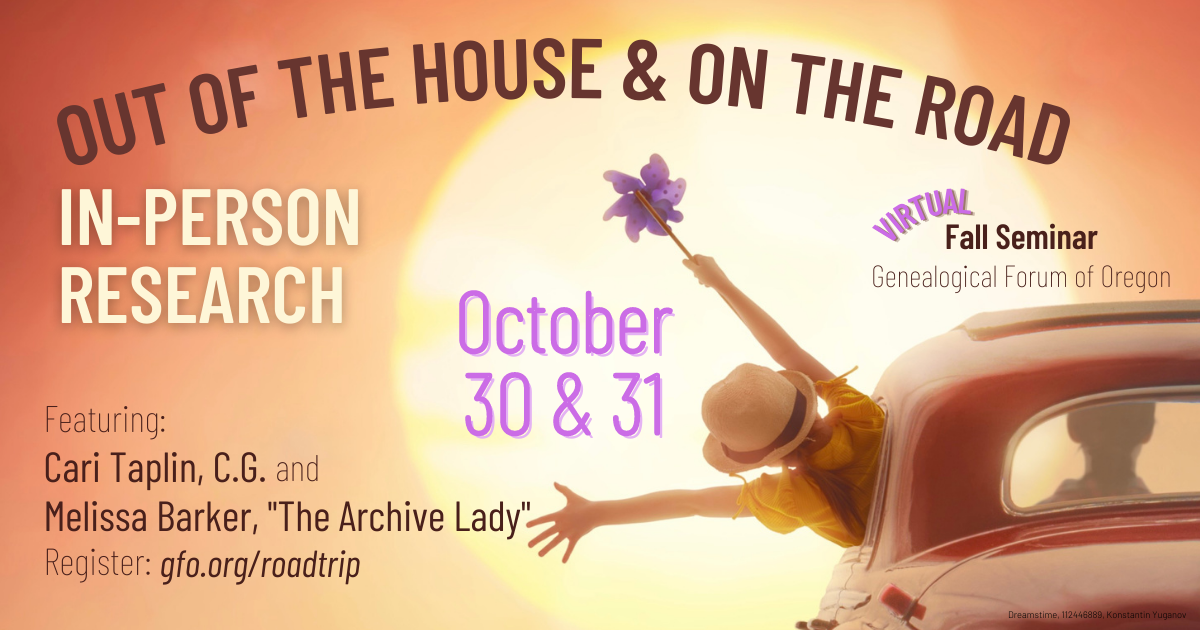 ---
Virtual Fall Seminar 2021
This form stopped accepting submissions on October 31, 2021 10:00 am PDT.
Out of the House & On the Road: In-Person Research
Are you itching to get back to in-person research? We're here to help you get prepared with six sessions from two nationally known speakers.
Sat., Oct. 30, 9am-12:30pm (PT) with Cari Taplin, C.G.®

It's in the Bag: Preparing for a Research Trip
How'd You Find That?!? Tips for Locating Obscure or Hidden Records
Using Google's MyMaps as a Research, Analysis & Trip Planning Tool
Sun., Oct. 31, 11am-2:30pm (PT) with Melissa Barker, "The Archive Lady"

That's in the Archives! Digging Deeper in the Archived Records
Loose Records in an Archive: What Are They?
10 Things a Genealogist Should Do Before Leaving a Library or Archive
Contact Information
---
Meet Our Speakers
---