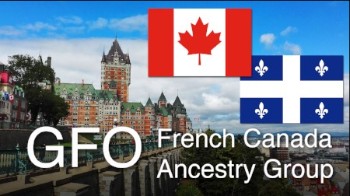 French Canada SIG
The French Canada Special Interest Group meets the 3rd Sun of each month beginning Mar. 18 from 3:30 to 5 p.m. Bob LaMarche will be the facilitator. 
 Please check the GFO calendar for updates and more information.
We will discuss topics of interest in French Canada as well as Acadian genealogy and history.