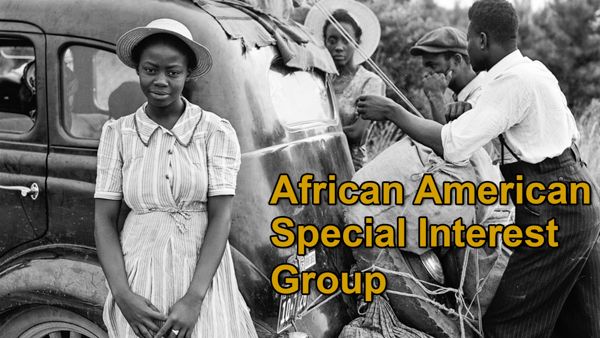 African American Special Interest Group
This group meets online.
Focus: Researching African American ancestry
Meetings: Monthly on the 3rd Saturday of the month at Noon (Pacific Time). Please check the GFO calendar for updates and more information.
If you know of any other people interested in African American genealogy tell them about the group. They don't have to be a GFO member to participate.
The facilitator is Janice Sellers.
Video:
Group member Sherylita Mason demonstrates using autosomal DNA as a tool to break brick walls.
Bibliography:
GFO Bibliography of Black Genealogy Resources — by Harold E. Hinds, Jr. and Janice M. Sellers