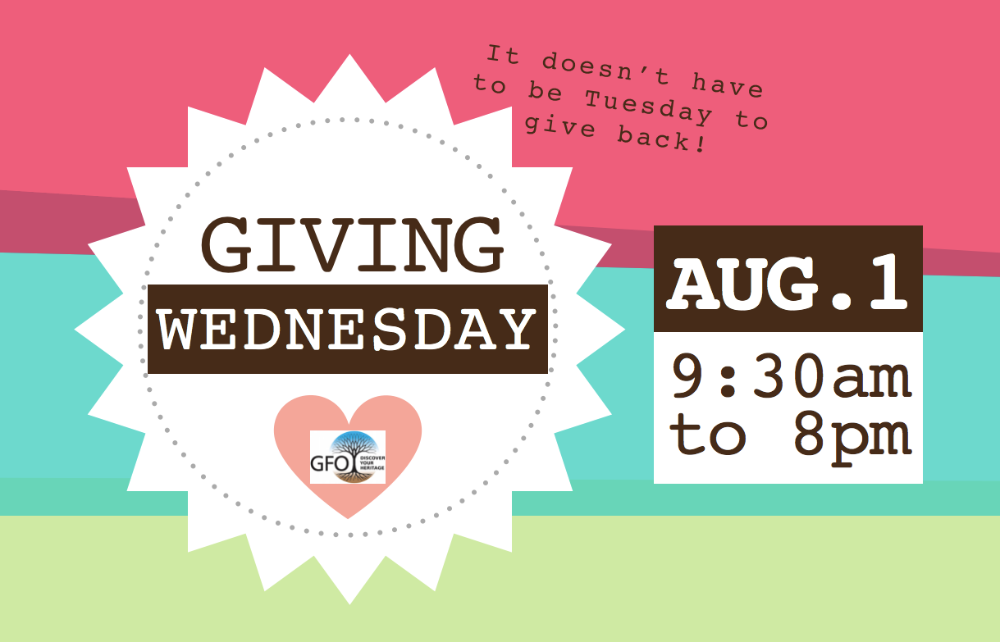 Giving Wednesday
Please help the GFO by volunteering for Giving Wednesday!
On Wed., Aug. 1 from 9:30 a.m. to 8 p.m., the library will be closed for a massive relabeling project just as it was for Giving Tuesday last fall.
So what exactly does relabeling entail?
Pulling books from shelves
Creating labels (and we need some volunteers for this the week before)
Labeling and taping
Rubber stamping
Reshelving the books
The GFO will bring in pastries, coffee, tea and juice in the morning. Pizza will arrive around 1pm, and there will be soda for those who want it.
This is a massive effort, and we need your help to make it happen. Whether you can come in for an hour or two — or for the day — GREAT! If you can't, please talk it up to others. Getting the correct labels on the books will help all library volunteers and patrons who are having to deal with catalog numbers that don't match what's on the shelf.
You don't have to be a GFO member to help out. Volunteer on Giving Wednesday and earn a free one-day research pass for yourself or a friend!
See you on Wednesday!