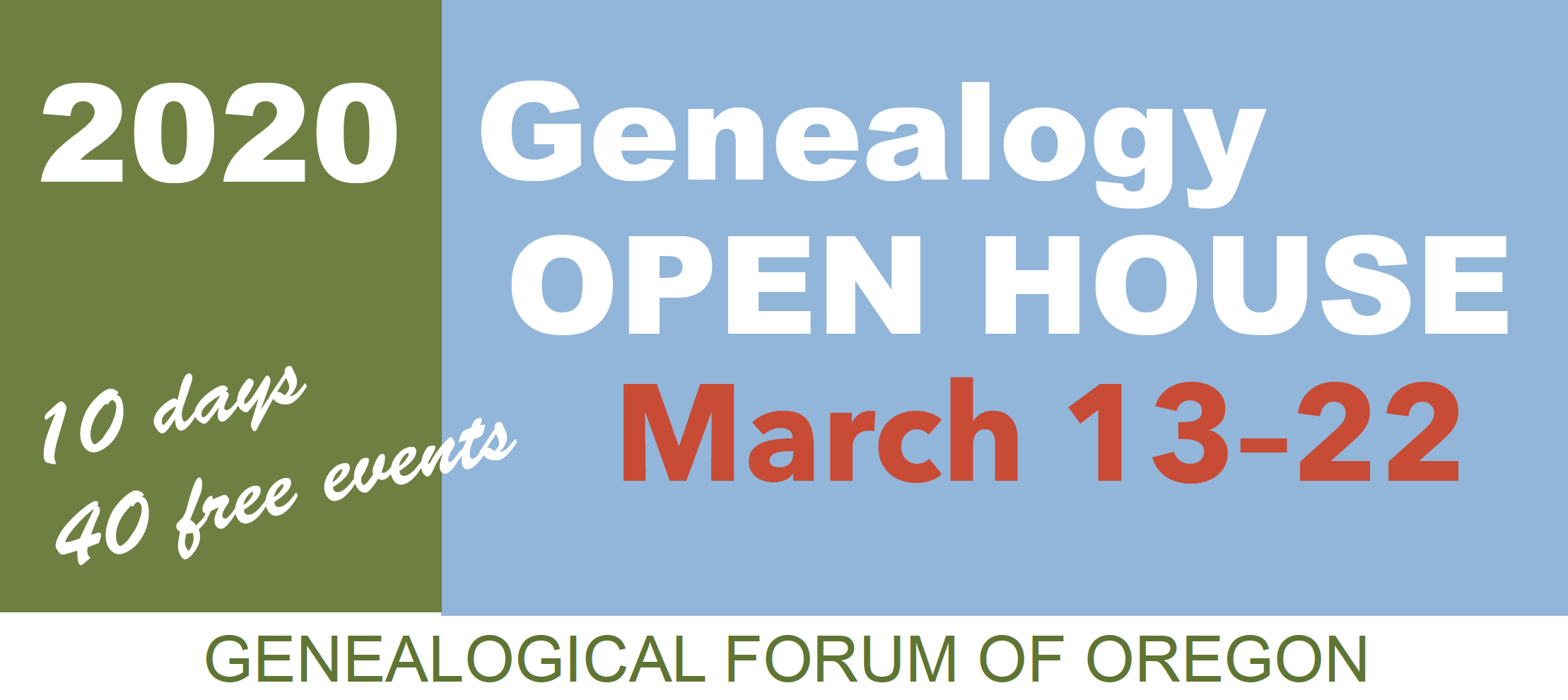 Our next Open House will be March 13 - 22, 2020.
Each year in the spring, the GFO hosts 10 days of classes at its annual Open House -- all free and open to the public. No registration required.
This year will feature: Beginners Day, DNA Day, Software Day, and Irish Day. Plus, we've got guest speaker John Schmal coming in from California to lead two sessions on Mexican Genealogy. In addition, we'll have presentations on Oregon Donation Land Claim records, and Online Black Historical Newspapers, and many more.
40 classes in all! It's like having a free genealogy conference in your own backyard.
---
Click here to download the 2020 Open House Schedule.
---