Video of this session is now available in the Members Area of our website through December 11.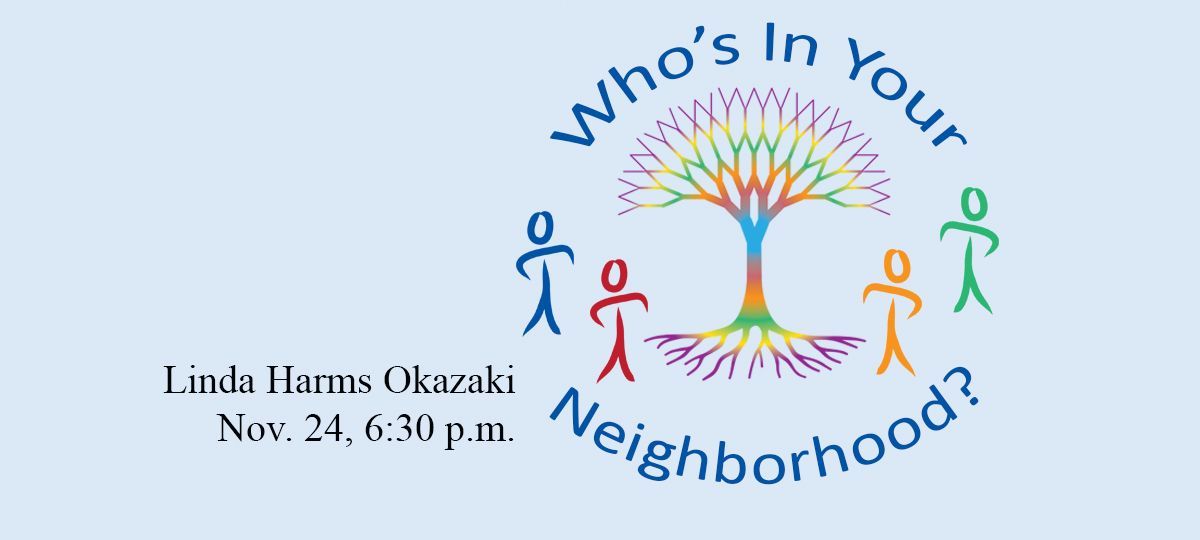 Who's in Your Neighborhood?
Meeting the Diverse Research Needs of Your Community
Presented by Linda Harms Okazaki
---
Friends. Associates. Neighbors. The F.A.N. principle of genealogy is a term coined by Elizabeth Shown Mills. Genealogists apply this principle when researching their own ancestors, broadening the search to include entire communities. But what about your genealogical society F.A.N club? Is your organization inclusive? Does your membership reflect the diversity of your community? What immigrant populations have historically lived in your county? Who currently lives there? Does your genealogical society reach out to the surrounding community? What records are specific to certain ethnic groups?
In order for genealogical societies to become more diverse, we need to examine and embrace the different cultures within our communities. Historical events, laws, immigration patterns, and primary source documents will be examined to better assist individuals from different ethnic groups. Oregon has a long and rich history of diversity, including a large Asian-Pacific Islander population. Many examples from the Japanese American population will be used, but record samples related to other ethnic groups, such as Chinese, Filipino, and Pacific Islander, will also be presented. Attendees will be encouraged to ask questions and to engage in a lively dialogue.
Linda Harms Okazaki is a fourth-generation Californian, active in the genealogy and Japanese American communities in California and beyond. She is passionate about teaching individuals of all ages to research, document, and share their personal family histories. Her research areas of interest include upstate New York, England, and Australia, as well  the use of DNA in genealogy. Linda has been researching her husband's ancestry since 2012, documenting his family in the internment camps and in Japan. A charter member of the Nikkei Genealogical Society and a contractual genealogist with Ancestry.com's Progenealogists, she is also a featured columnist for the Nichi Bei Weekly. Her column, Finding Your Nikkei Roots, is published bimonthly. She is a member of the Association of Professional Genealogists, the Genealogical Speaker's Guild, and the Daughters of the American Revolution. Linda currently serves as the past president of the California Genealogical Society and as a board member of the Nichi Bei Foundation. She has worked as a consultant for Wells Fargo Bank and Densho, and has presented at SLIG, FGS, and Jamboree.
Ms. Okazaki holds a Bachelor of Science degree in Human Development and a Master of Arts degree in Education. You may find her blog at LindasOrchard.com.