Register Now!
---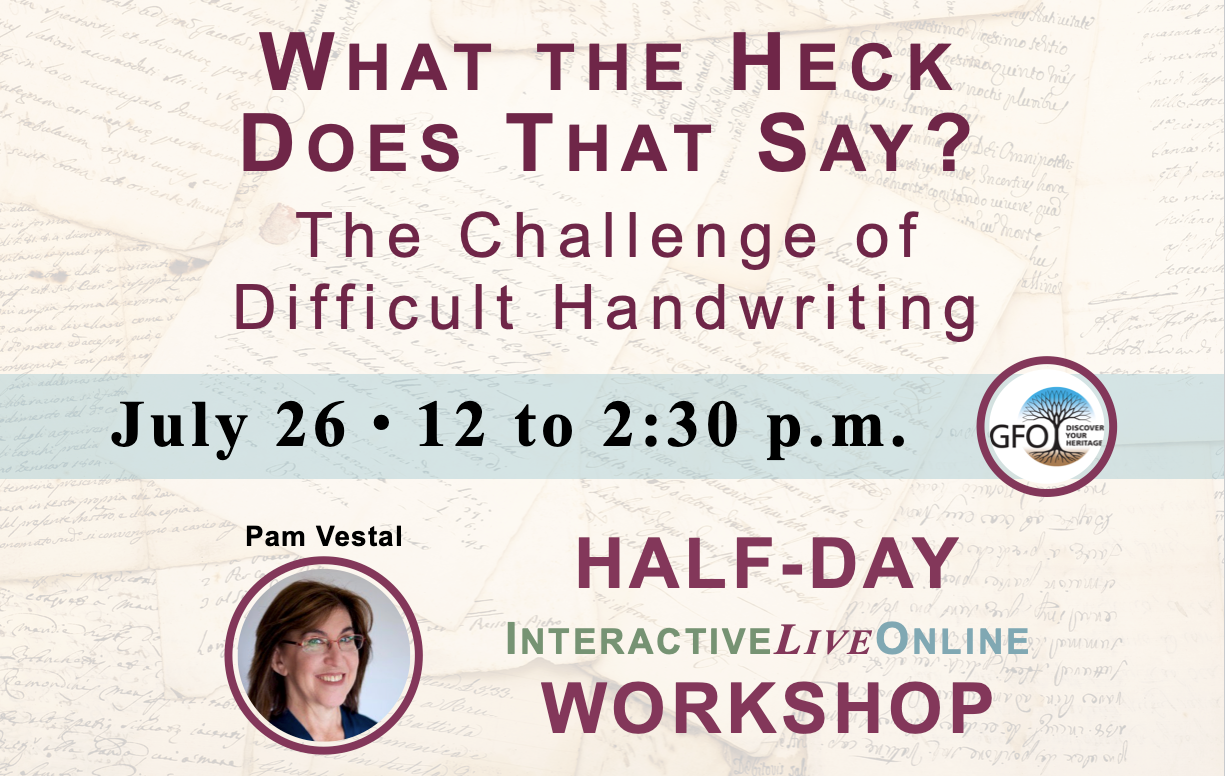 ---
Challenge of Difficult Handwriting Webinar
Online registration only.
What the Heck Does That Say? The Challenge of Difficult Handwriting
Deciphering the handwriting in old documents can be difficult, but a few good strategies can make all the difference. We'll look at a variety of ways to figure out what the chicken scratches on the page say, but also what the style of writing can tell us about our ancestors.
Pam Vestal
Pam entered the field of genealogy after a 21-year career as a professional writer. She does genealogical research for clients, works with aspiring genealogists who want to improve their skills, has articles published in the Association of Professional Genealogists Quarterly and the FGS Forum, and lectures up and down the West Coast.
Contact Information
---