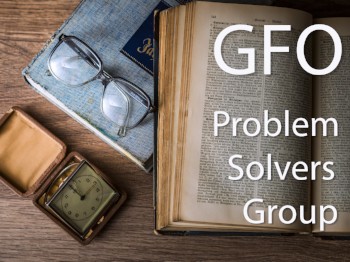 Genealogy Problem Solvers (GPS) SIG
Focus: Join us for a monthly support group where we help each other find information about a family line. We will learn to do a reasonably exhaustive search and develop research plans. The focus will shift depending on the needs of the group. Several experienced researchers have volunteered to help. Beginners and intermediate researchers are encouraged to submit problems to work on.
Meetings: Check the GFO Calendar - First meeting on December 17, 2016 from 9:30am to 11:30am
Contact: For more information, please contact Katie Daly.