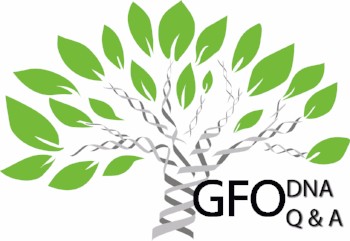 DNA Q&A
Lisa McCullough leads a discussion on various DNA related subjects, with each meeting focused on a particular subject. General questions are welcome at the end of each planned discussion.
Meetings: First and third Wednesday of the month. Check the GFO Calendar for meeting place, time and subject.
Check out the GFO Calendar for "DNA Days" during the annual GFO Open House, March 10 & 11, 2018.  The Open House is free and open to the public, and DNA Days will be two full days of DNA classes at all levels.